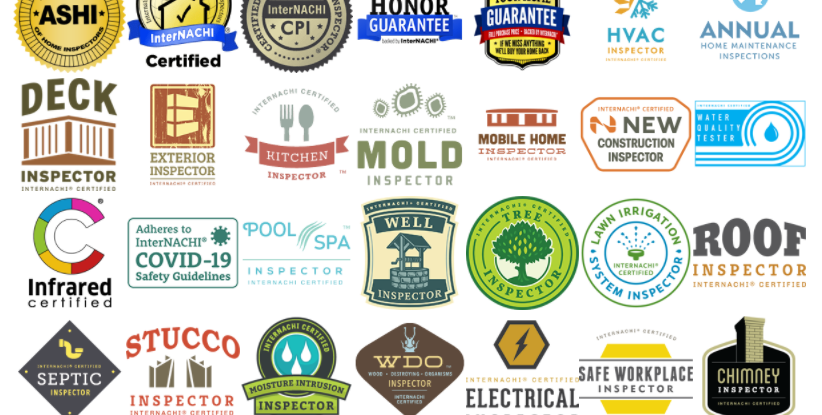 Great licensed home inspectors know that while most defects aren't deal breakers – nor should they be, defects do affect the perception of value. We should all know a home's value is directly tied to its perceived condition.
Perceived condition can change with a home inspection that's one-and-only purpose is to provide the buyer with fair and accurate information about the condition of the home, so that the buyer and their realtor can make an informed buying decision. That's what a Smart Choice Home Inspection does!
Something happens to the buyer when they read a home inspection report when home inspectors aren't taking the time to frame the defects in the report. Smaller or simple maintenance defects can become overwhelming to an already emotionally overloaded buyer.
Personally, I love to take the buyer around the home to make sure they UNDERSTAND the nature and severity of a defect. It's one of the things I love most about being a home inspector. I take pride in being able to help the buyer understand the true meaningful nature of the condition of the home, which leaves the buyer's agent to be the buyer's chief negotiator and advocate.
I want every home I inspect to be awesome, to be within the buyer's comfort zone – defects and all! But that doesn't always happen. Not every house is what the buyer and the Realtor had hoped it to be. But, I don't think I've ever had a buyer walk away from a home I've inspected that wasn't an actual money pit. And I never impart a buying opinion onto a buyer. When a buyer has walked away (the few that do) from a house, they have then gone on to immediately select, inspect and close on a home that was still inspected by me and still represented by their agent. That's how it should work.
SOME THINGS ARE JUST MAJOR PROBLEMS!
It's not every day you get to see the picture on the bedroom wall from the crawlspace: The entire floor of this rambler was rotten. The home was built over a crawlspace that had no vapor barrier and no ventilation. Water had been running in and under the home. The moisture content of the crawlspace had created an environment of dry rot throughout the home. The floor joists had substantial rot.
Several joists were not structurally safe. The subfloor was made up of particle board. When particle board stays wet it becomes mush. The only thing saving the occupants was the carpet and vinyl flooring.
https://www.smartchoiceinspectioncompany.com/wp-content/uploads/sites/285/2022/10/2021-09-23-2.png
415
822
ian dolby
https://dqybj0sgltn1w.cloudfront.net/wp-content/uploads/sites/285/2023/01/26152456/SmartChoiceInspection-logo-300x244.png
ian dolby
2022-10-26 18:05:19
2022-10-31 10:42:13
Licensed Home Inspectors